Kiki is a videographer form the beautiful country of Slovenia. He came to us with an amazing portfolio of his work which he wanted to showcase online. It all started when Kiki and couple of friends got together and used one of his family's old cameras to do some test shots and fooled around. Fast forward a few years and we're at his first movie premiere at a local club. After moving to Ljubljana, meeting some more people from the »scene« and working on his filming, things (and his work) continued to evolve. One thing led to another and before you knew it, Kiki's skateboarding movie premiered, and sold out, at one of Ljubljana's theaters.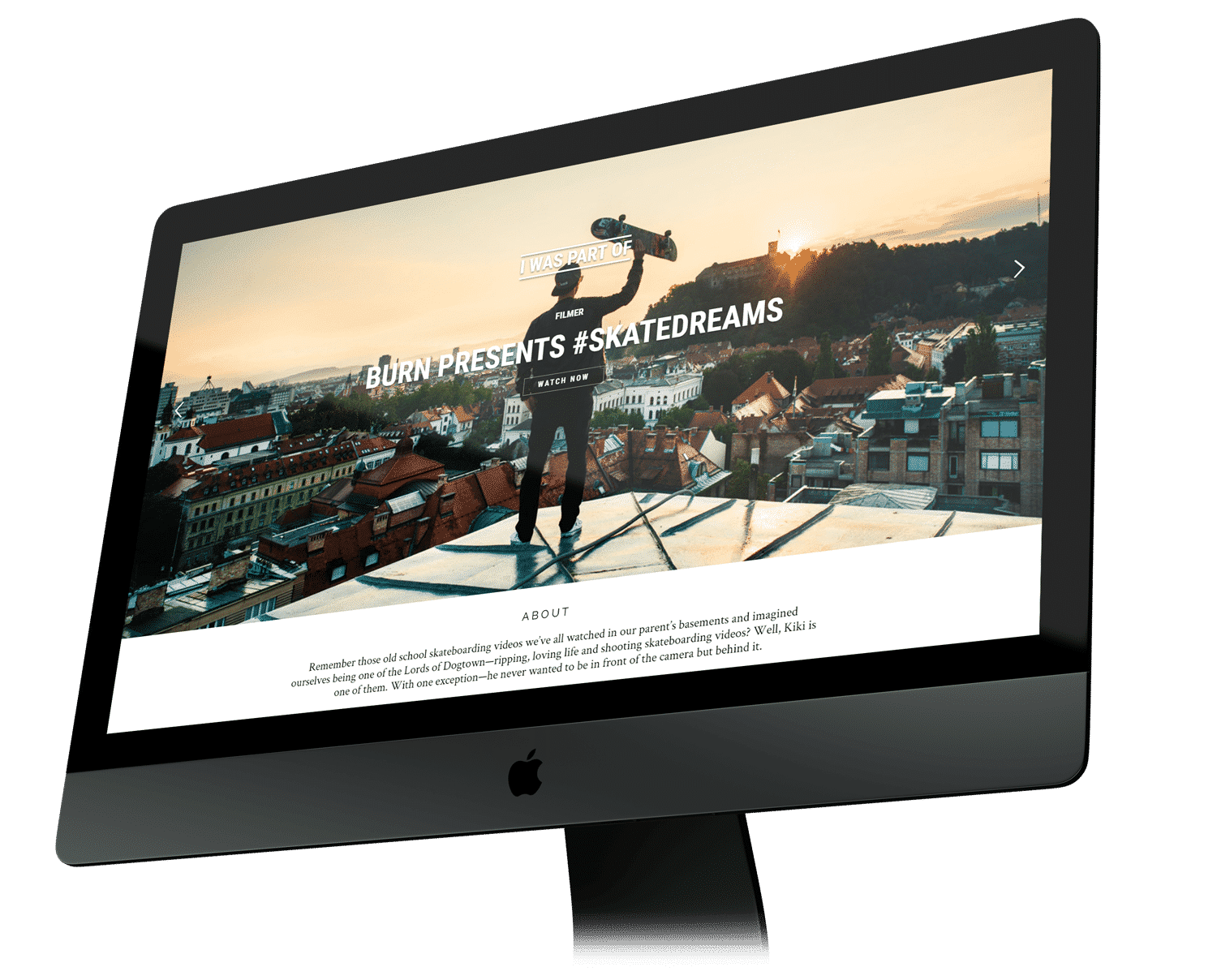 We went with a one-page design for Kikis website, keeping the text to a minimum so that we could keep the attention on the awesome content. The introduction text was written by Katarina Tavcar. From here we utilized sliders to showcase his different projects and creations. We integrated social sharing across his projects so that they are easily shareable across the most common social media platforms. He completely self-manages his site now, uploading new projects and updating the sliders as he needs.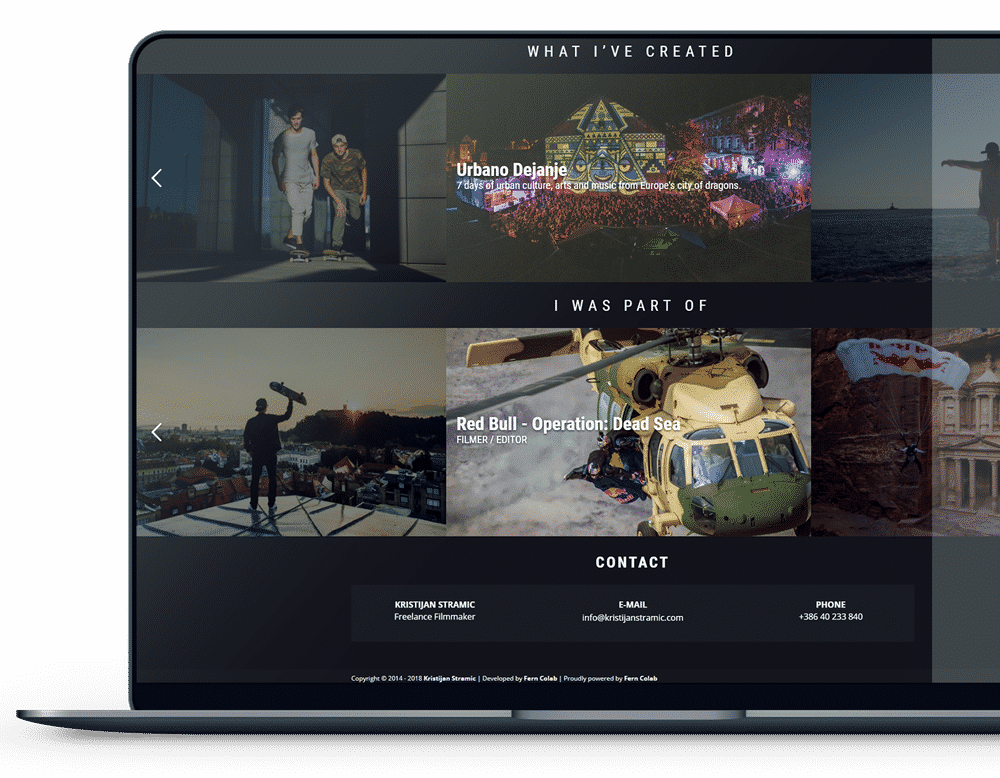 Got your own project in mind?